04/11/18 - Stone Cleaning Boalsburg PA - Linden Hall Road
Trying to clean porous stone floors yourself can takes hours. Usually it is a waste of time as the stone and grout may still look dirty. In addition, cleaning products containing vinegar, bleach, or ammonia can cause permanent damage to your stone floors.
At Red Hot Carpet Cleaning, only the highest quality products are used. Then we deep clean and thoroughly rinse your stone floor leaving it clean with no residue. Look at the results!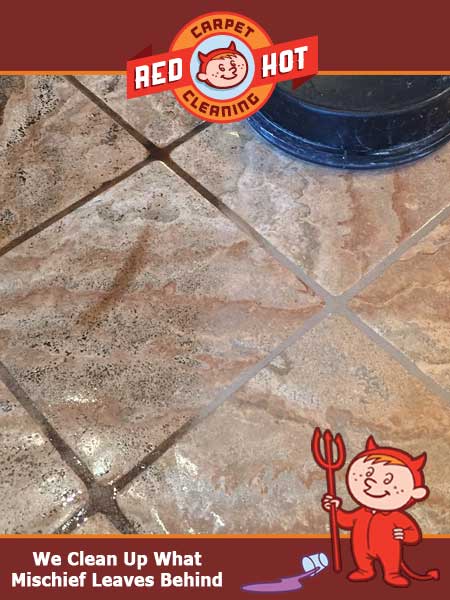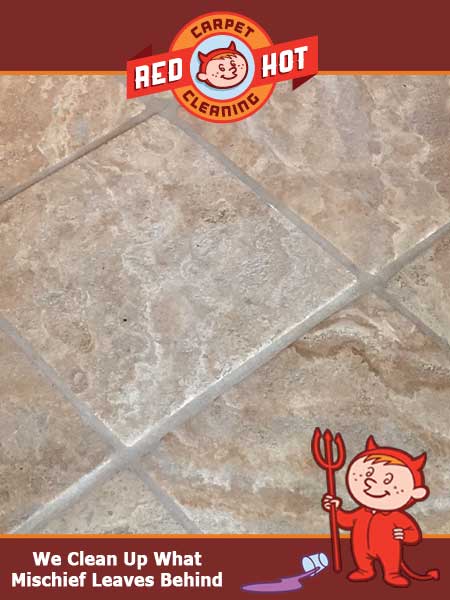 01/16/18 - Carpet Cleaning State College - Lillian Circle
Restorative Cleaning: Before, During and After. The house was going on the market... the realtor recommended Red Hot Carpet Cleaning to clean and possibly restore this carpet... mission accomplished!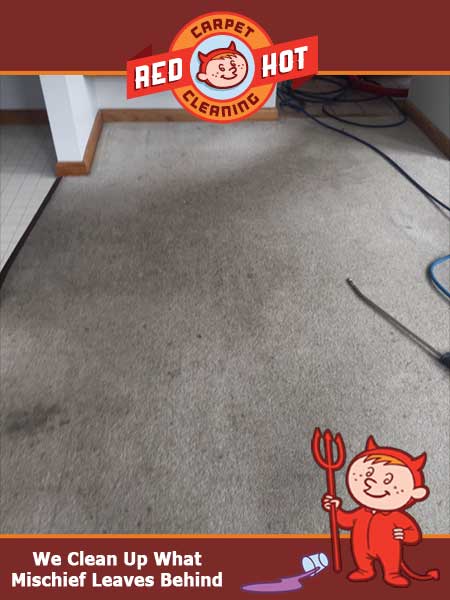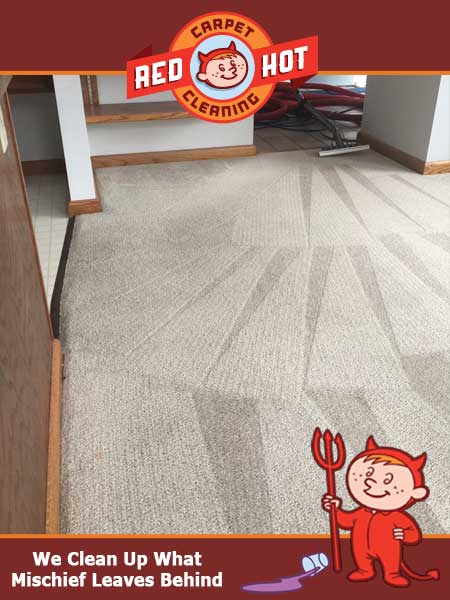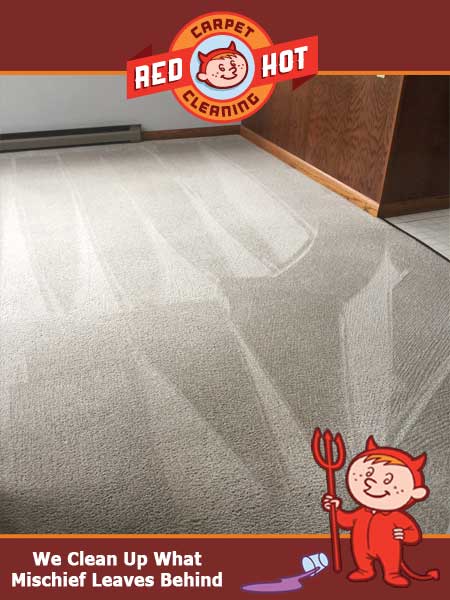 07/11/17 - Carpet Cleaning Boalsburg PA - Kimport Ave
Testimonial from customer: Cannot recommend enough. A transformative experience. Off white berber carpet had not been cleaned in 7 years... high traffic area by the kitchen and sliding glass door was matted and gray from all of us going in and out from the yard (and our dog going in and out about 10 times a day).
The in-progress photo speaks for itself (to our shame!). We also had some trouble spots that we had failed to remove (using everything from seltzer to oxy-clean, laundry detergent, and a shop vac).
This carpet cleaning exceeded our every expectation and hope. It looks brand new; he had used a machine to massage the carpet, and all the flattened high traffic areas were fluffed right back up. We had him treat the main floor of our split-level home, the stairs (up and down), and the upstairs hallway, all for about $200. Worth a million.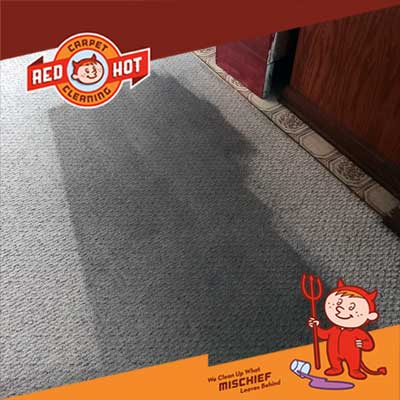 05/24/17 - Carpet Cleaning Boalsburg PA - Kaywood Drive
Here is an area where a computer was sitting on the carpet. Fine particulate soils and heat from the computer made this area not respond to normal cleaning methods. By applying special conditioning agents, gently agitating the carpet fibers and allowing sufficient dwell time we were able to rinse the problem away!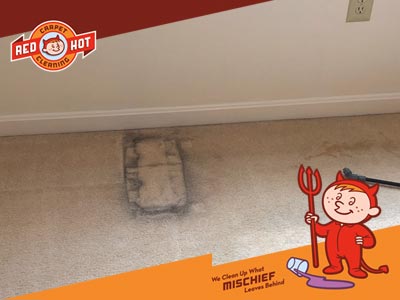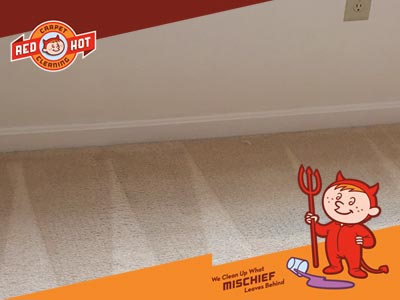 12/13/16 - Carpet Cleaning Bellefonte PA - Aster Avenue
Potting soil can be detrimental to your carpets. Fertilizers and other added ingredients can chemically burn and bleach the color on carpet fibers. Potting soil cannot be treated like ordinary dirt. If this happens to you, call us immediately!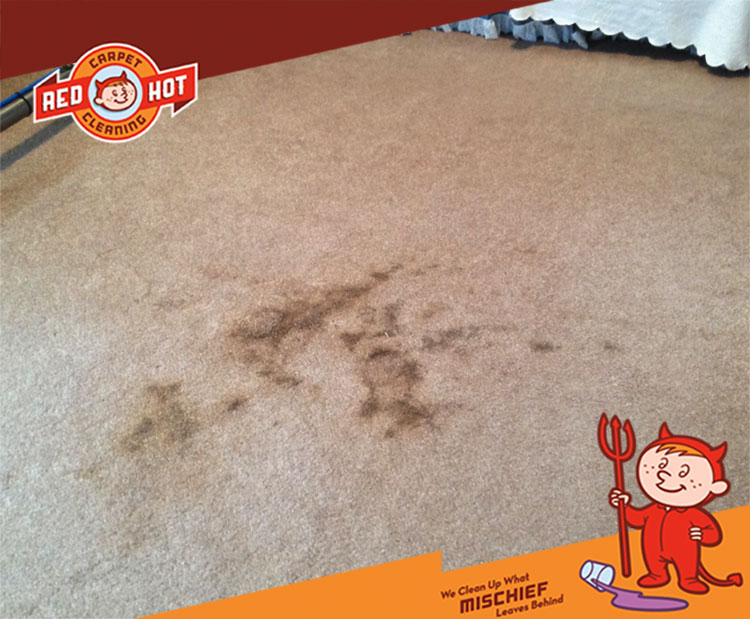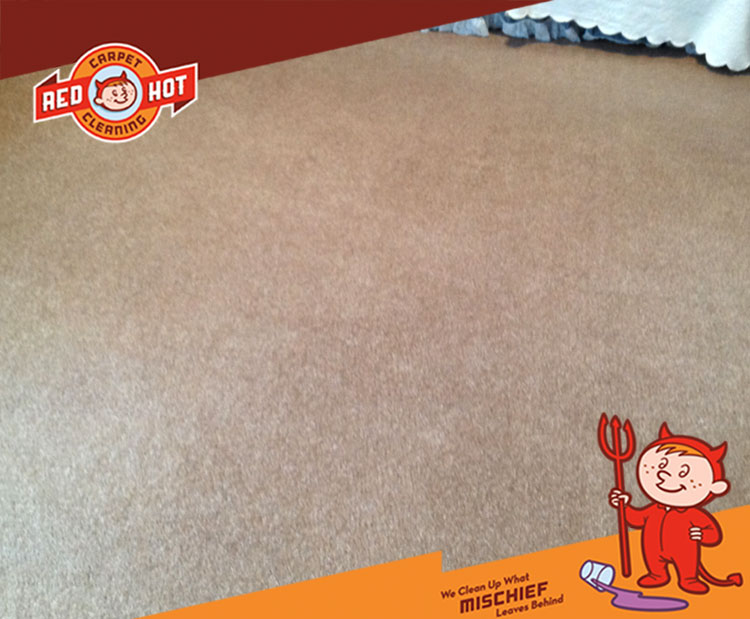 10/08/16 - Carpet Cleaning Port Matilda - Kensington Drive
Tanning spray and doggy oils. Remember spray on tan is a dye and can permanently stain carpets and furniture. Spectacular results!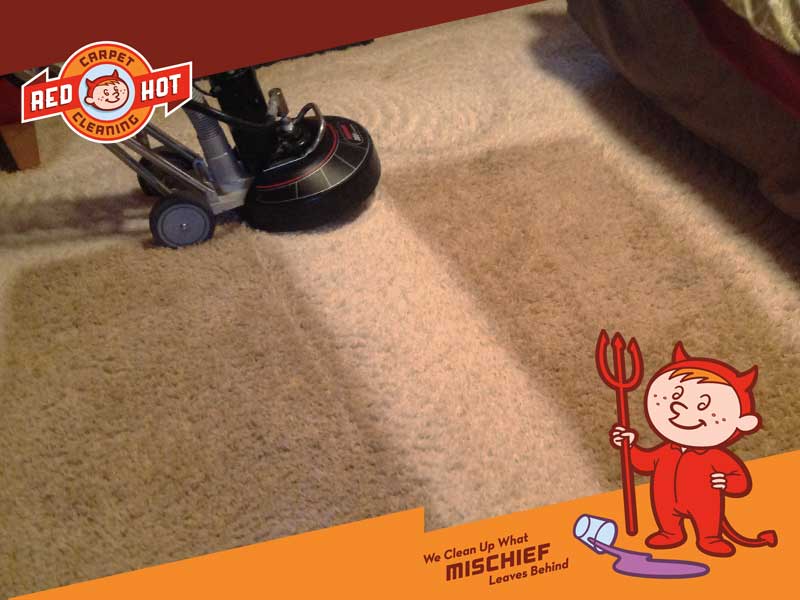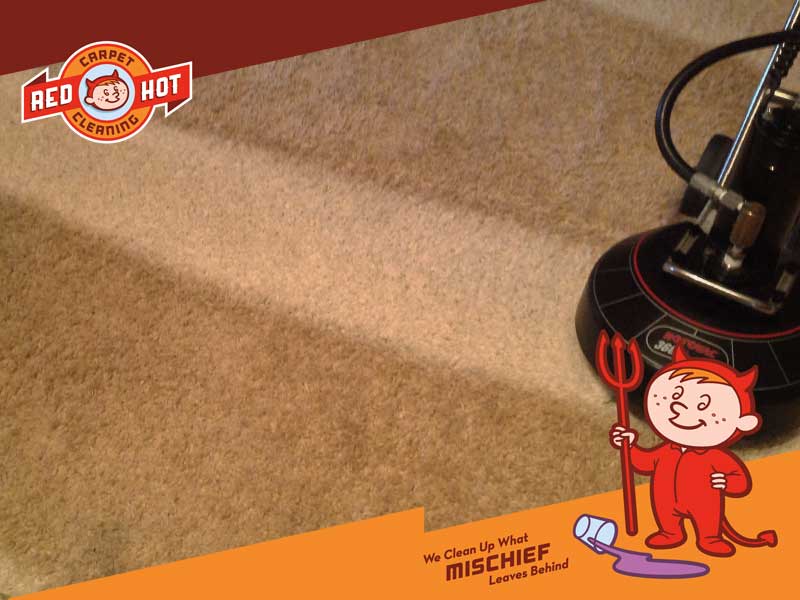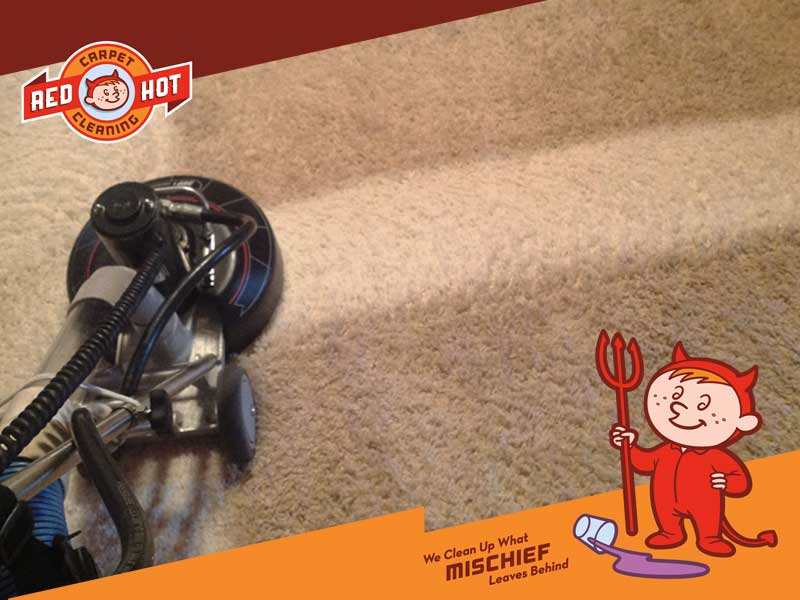 8/28/16 - Carpet Cleaning State College - Autumnwood Drive
This carpet was in need of some major restoration. Greasy oils and soils tracked throughout the carpet. It was necessary to pull out all of our heavy duty equipment to restore this carpet back to it's original appearance. Amazing results!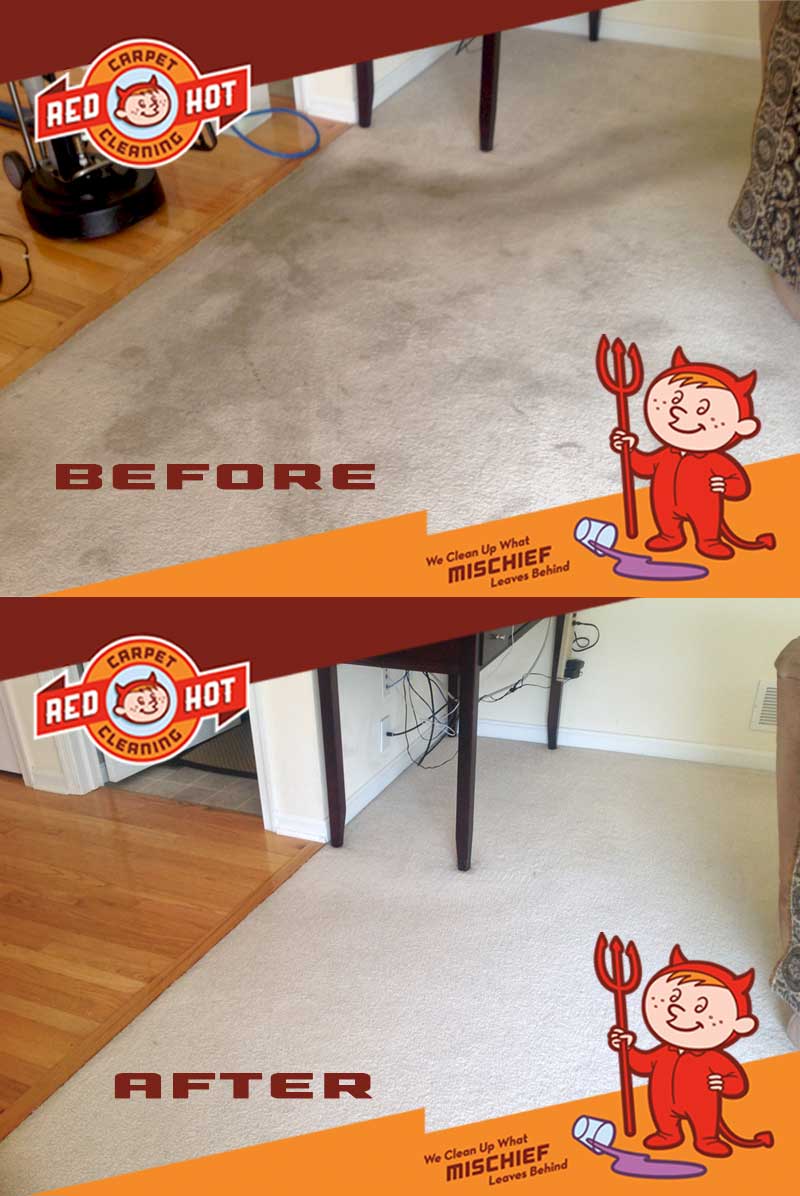 8/3/16 - Upholstery Cleaning - Bellefonte, PA
A clean swipe on a La-Z-Boy recliner. Using modern chemistry and softened filtered water heated up to 230°, oxidized soils don't stand a chance. See the difference we can make on your upholstered furniture!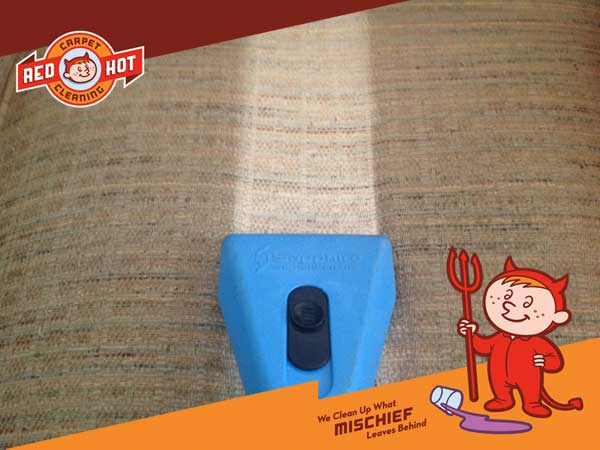 7/3/16 - Carpet Cleaning - State College, PA
Here is a carpet cleaning job we did off Blue Course Drive in State College on Saturday. As you can see, there are a lot of spots on this carpet. Once again we take cleaning to the next level. See the difference we can make on your carpets! Call us today at 814-355-1762.