With over 30 years of cleaning experience, you won't believe how clean your tile and grout will be again!
Our 10 Step Tile & Grout Cleaning Experience Includes: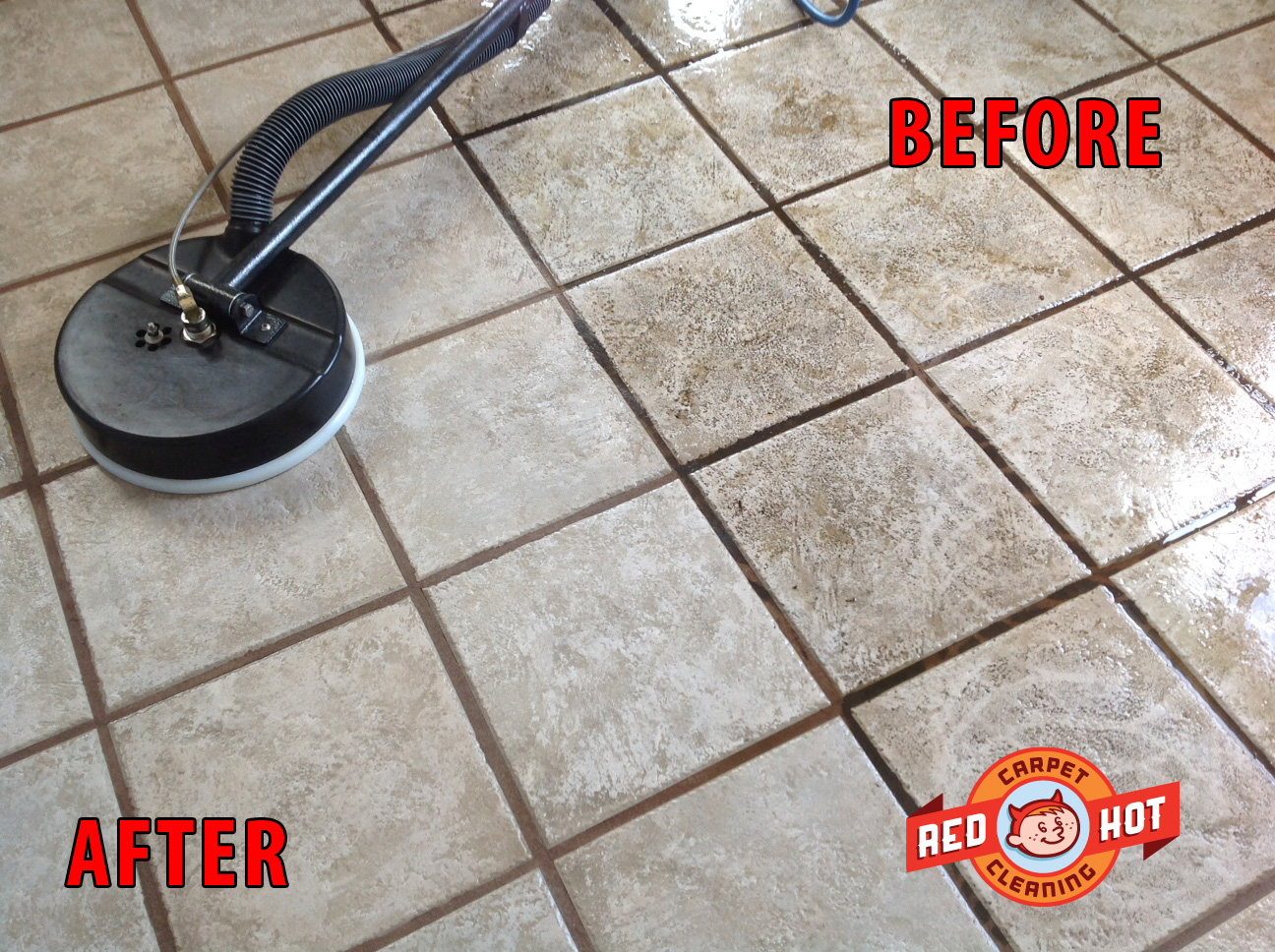 Pre-Inspection
Our tile specialist will carefully inspect your tile floor, taking note of any challenging areas and give you an evalutation of expected results.
Area Preparation
We will prepare the areas surrounding your tile, making sure not to disturb any carpeted areas or hardwood floors. At this time, all movable furniture will be moved prior to cleaning.
Dry Soil Removal
Our technicians thoroughly vacuum the entire area, maximizing the results we obtain. As in any cleaning process, dry soil removal is one of the most important steps.
Soil Suspension
Only the highest quality products are used. We will apply special cleaning agents over the entire surface of your tile to help loosen dirt and oils.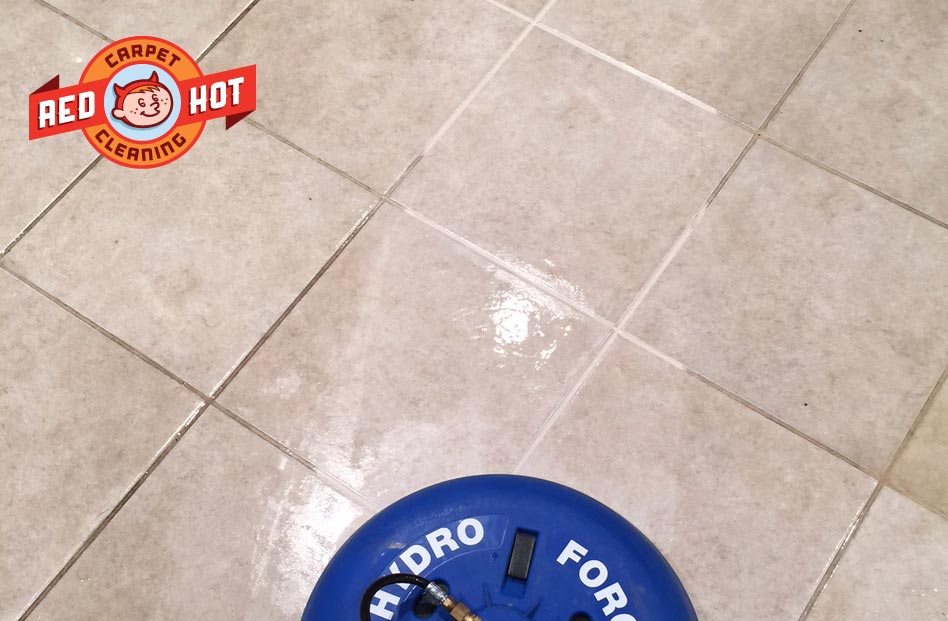 Pre-Scrub
Complex and difficult areas are agitated manually with a brush and for really challenging heavy use areas, a special machine with rotating brushes is used to dislodge embedded dirt and oils.
Cleaning
The entire floor is then cleaned using a state of the art self-contained pressure cleaning system. High pressured, hot water is flushed into the tile and grout and extracted into a holding tank in our van.
Rinsing
A rinse solution is pumped through the machine during cleaning, sanitizing and balancing the pH of your floor leaving it clean with no residue.
Sealing
Application of a professional SEALER that penetrates into the grout for full protection.
Speed Dry
High velocity air movers will placed on your floors immediately after cleaning to promote faster drying.
Post Cleaning Inspection
Our tile specialist will initiate a walk through and go over results before leaving.