Our 9 Step Leather Cleaning Experience Includes: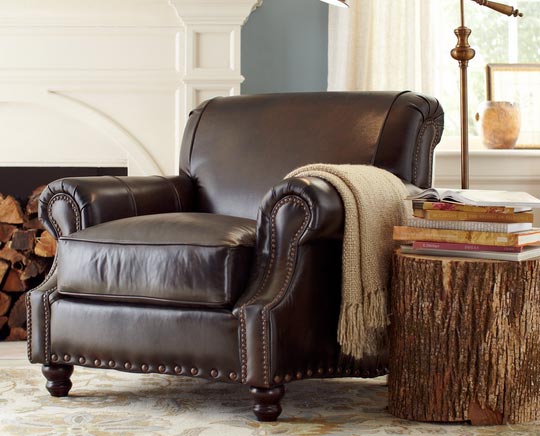 Pre-Inspection
Our cleaning specialists will perform special tests to determine the content of your fabric. The content will determine what type of cleaning solutions and techniques will be used. In addition, we will point out any potential permanent stains or areas of concern. We will give you an evaluation of expected results.
Area Preparation
We will prepare the area where the leather furniture will be cleaned to protect your surrounding furnishings.
Pre-Treat
Depending on the type of your leather furniture, a special solution designed for your leather and the soiling condition will be applied to "emulsify" the soil.
Pre-Spot
Any potentially difficult spots will be pre-treated with special solutions to increase chances of removal.
Pre-Grooming
The fabric will then be gently groomed using a soft sponge to further loosen the soil.
Soil Extraction
The soil is then extracted from the leather with gentle, hot vapor steam.
Revitalizer
A revitalizer is then applied to your leather to restore essential oils and maintain its soft, supple feel.
Protect
A premium leather protector is applied to provide a protective barrier on your leather furniture to help resist dirt and spills.
Post Cleaning Inspection
Our cleaning specialist will review the cleaning results with you to insure that your expectations have been met or exceeded.
Additional Value Added Service Available:
Commercial Pre-Vacuum
Dry soil is removed by a thorough vacuuming. Removing dry soil is a very important step in cleaning. (this is a value added service and available as part of our platinum cleaning package)